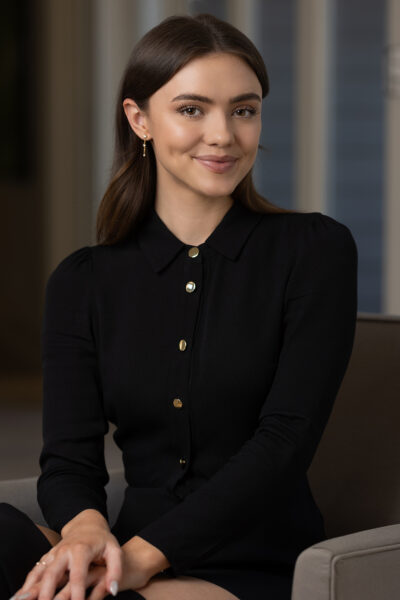 Passionate. competitive. driven
Lexi grew up in West Vancouver with deep roots in the Caulfeild community. With a great appreciation of the place she loves to call home, Lexi spends a lot of time being immersed in her surroundings of old growth trees, mountainous landscapes, and oceanfront views. Growing up, Lexi was a competitive dancer that dedicated over 20+ hours a week of her time to training in a pre-professional programme. She is also a model and has travelled and relocated to Toronto and Hong Kong for work as a young adult. During her time abroad, she expanded her global knowledge and overcame adversity in a highly competitive and demanding industry.
As a realtor, Lexi brings the same competitive spirit, dedication, and relentless charm to the work she does. As the daughter of one of West Vancouver's leading realtors for the past 32 years, Lexi has grown up with a comprehensive understanding of the ins and outs of West Van's real estate industry and the current market conditions. With a great network of friends and professionals in cities like LA and Toronto, Lexi is able to bridge connections for her clients that extend beyond buying and selling. As a natural people person, she provides her clients with a well-rounded experience from start to finish, ensuring they are well taken care of every step of the way. Clients that work with Lexi get the royal treatment, as she goes above and beyond to deliver the best results for everyone she works with. When Lexi isn't busy at work, she enjoys baking, cooking, and DIY crafts, and won't be shy to share her delicious treats with the people she cares for.
When buyers choose to work with Lexi, they can be confident in her expertise to help them navigate the complexities of the real estate market. As a young realtor, Lexi brings a fresh energy and excitement to the home buying process, while maintaining a high level of professionalism to help her clients secure the home of their dreams. She puts her clients best interests at the forefront of her work and provides them with a transparent experience from start to finish. Lexi has an extensive understanding of the properties and diverse neighbourhoods that West Van has to offer.
She loves working with a wide range of clients from couples, families with young kids, those looking to downsize, or investors, Lexi is able to cater to the unique needs of each buyer. Following the footsteps of her father, a successful West Van realtor for the past 32 years, Lexi has access to a vast network of professionals that she can rely on to assist her clients in their various home buying needs. As someone who leads with excellence, Lexi works diligently to ensure her clients excel in finding the home of their dreams.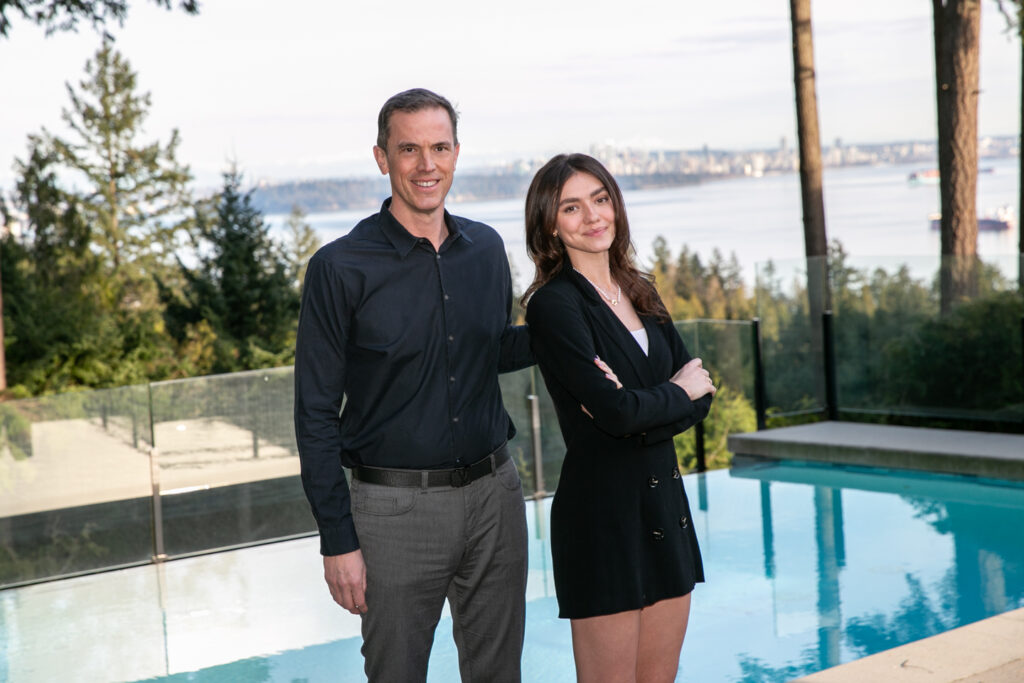 Pictured above: Lexi and her father Eric Christiansen, who for the past 18 years has sold more West Vancouver homes than any other REALTOR® (cited 2021).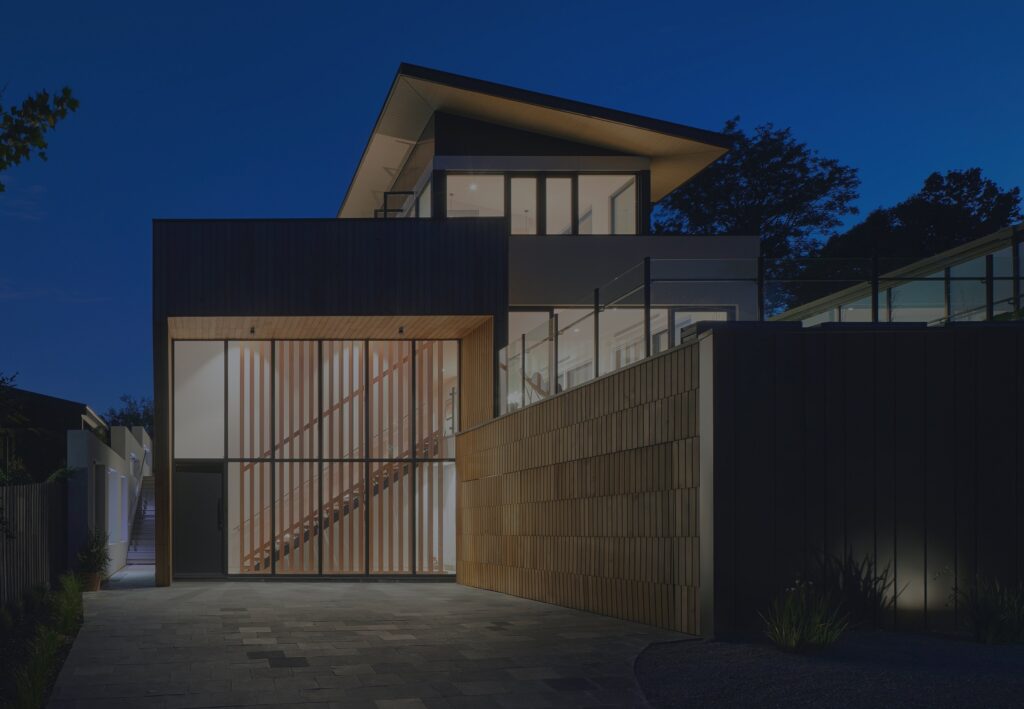 Lexi is an extremely focused realtor who invests time to build a strong rapport with her clients to ensure they are on the path of success. She is extremely focused and enthusiastic about showcasing her clients' homes in the best light and negotiating the best competitive prices for each property. As someone who has grown up being surrounded by real estate, from family homes, to investment properties and luxury homes, Lexi understands the winning combination of effort it takes to sell homes. Lexi creates a well-rounded experience for her clients, offering bespoke pre and post-sale services that are second to none.
With an honest, hard-working, and cooperative spirit, Lexi's clients get the best team player rooting for their success from start to finish. She also offers her clients access to an extensive database of resources and contacts, from a wide network of realtors to HD photography and videography, detailed floor plans, and social media marketing. Lexi invests the time and energy that is needed to close the deal for her clients so that they'll be happy to refer her to other clients or work with her again in a heartbeat.